Introducing Akita Kennel Club: OmniGems!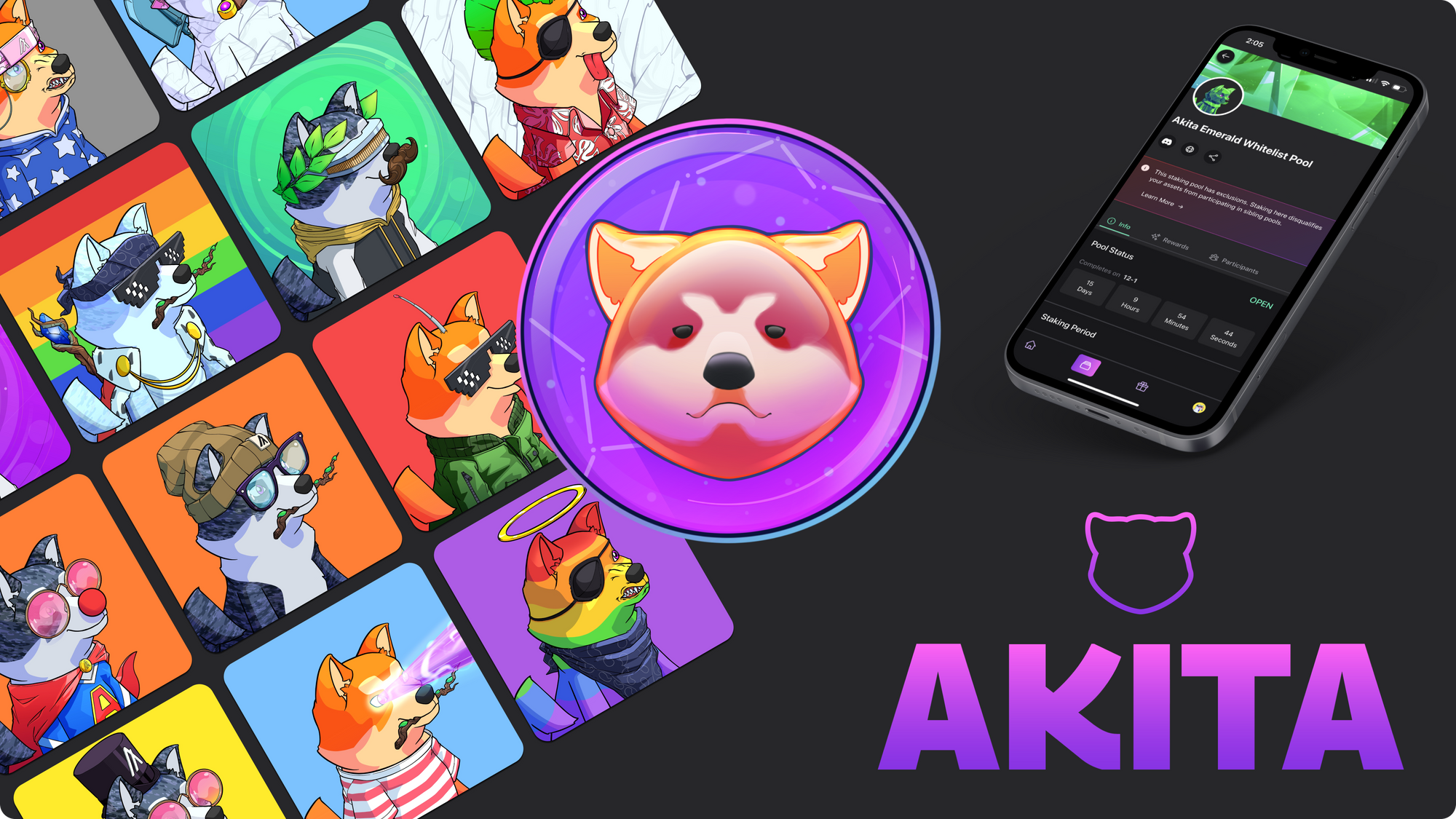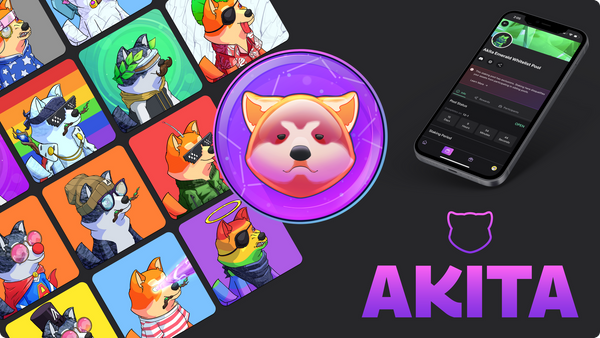 Welcome to Akita
Greetings! and welcome to the newest social media outlet and hub for Akita built on Algorand!
We're going to be using this blog as the touchpoint for all of our ongoing ideas, updates, and all things Akita for the foreseeable future, so please consider subscribing to keep up with us!
Here's a short intro to the project, for those of you who are new to us:
Akita is headed up by our lead dev krby.algo, who is currently creating a new platform for the greater Algorand ecosystem. Our goal is to become a hub for creators & communities to drive their project forward however they decide to; whether that's staking, token distribution, raffles, etc. We also have a successful community token and an NFT series
The Token
Akita Inu ASA ($AKTA) was created in late October 2021 with the goal of being the community token on Algorand. Every chain needs a dog token, and Akita is Algo's best friend.
Our goal is to be the fun, lighthearted introduction to Algorand that people deserve. We're all about community, fun and educating newcomers to this radical new wave of technology that Algorand is at the forefront of.
There's a total supply of 1 billion tokens, which are currently almost entirely distributed. As of this post, we're hovering around a million dollar USD market cap. The Akita Clan are our community members involved in DeFi, NFTs, blockchain technology, social media marketing, and meme connoisseurship.
The AKCs
We also have a successful NFT series called The Akita Kennel Club; a 1000 piece collection that has done over 500k Algo in volume.
In keeping with our community theme, a large chunk of the proceeds from NFT sales was given back to the community during an NFT staking event. Over $15,000 USD worth of physical and digital prizes were given out in the form of custom NFTs, and merchandise including custom stuffed animals, and even a 3d printed statue of your NFT courtesy of Omen 3D. In the near future we're going to be releasing a second NFT series called AKC: OmniGems, and we can't wait for you to see it!
---
Now for the good part!
The moment has finally arrived to announce the next generation of the Akita Kennel Club. Our newest project is going to be called AKC: OmniGems. This series follows the pups on their journey to find the true OGs of Algorand. If they're going to be successful, they'll need some help from a few friends along the way.
Here are the details:
Total mint size is 3000 NFTs. There will be 1750 common ones, and 250 of each of the four rare gem backgrounds (ruby, sapphire, topaz, emerald.)
AKC v1 staking pools are available to earn a Chew Toy that will act as a whitelist for OmniGems. You can stake 1 AKC for a common Chew Toy, or you can stake 2 AKCs into any one of the gem pools to earn a rare Chew Toy of your preference. Each AKC v1 can only be staked to one pool at a time.
Chew Toy holders are entitled to early access to mint an AKC: OG as well as a discounted mint price of 89A. You will  have the option to pay this fee in either Algo or AKTA, a feature that many have been excited to see for a long time!
Public mint price will be 100A
The art for the OmniGems pups was drawn by our original artist Inkwell, and the 3D Chew Toys that act as a tokenized whitelist were created by our very own Mean in Blender! Here's the emerald Chew Toy: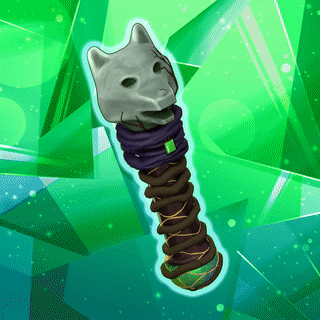 In order to get your AKCs staking and get your own Chew Toys, make sure your AKCs are unlisted and head over to our new platform, connect your wallet, and click on the Staking tab. From there you can choose which pools to which you'd like to delegate your NFTs. If you want to stake 2 to ruby, 2 to sapphire, 2 to emerald, 2 to topaz, go ahead! There might be something special in store for those of you who collect all four gems down the road. Once your dogs are staked, make sure you don't list them or sell them between January 1 and February 1 when staking officially ends. You'll be able to claim your Chew Toys at the end of staking, and there will be a brief period between the distribution of Chew Toys and the mint in case people want to transfer, sell, auction, etc. their staking rewards.
We hope you're as excited as we are to continue the story of the Akita Kennel Club from our first series through to the OmniGems saga! The team has been working hard behind the scenes to bring new traits, new stories, and new utility to the project. Keep in touch through our Discord, Twitter, and Reddit posts as well as subscribing to this blog to get the most up to date notifications on additional AKC: OG information because there will definitely be more to come soon!
AKTA forever,
- The King of Brussels Sprouts